What We Do
Smart Home Design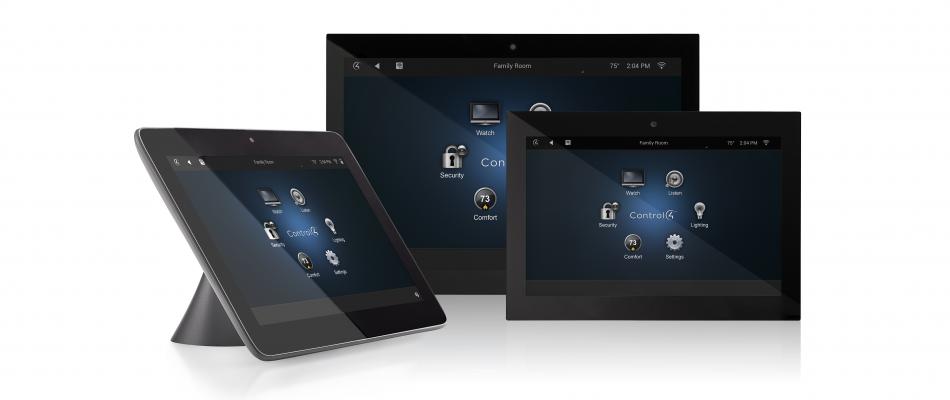 A House from the Future; Today

You want the things around you to be smart. Your family, your kids, your boss/employees/coworkers, even your dog. While some of these things might be out of your control (like the not so smart guy you work with) there's definitely one smart function you can control. Your House can reach the next level of Smart with a Control4 system, and Audio Warehouse can help you do it.

Control4 has the automation solution to make the electronic components and system you already have work together, or we can provide you with what you need to meet your vision. We will create an elevating and thrilling Home A/V experience that puts the smarty pants in your kids class to shame.

Home Automation can include anything and everything! From window coverings, lighting, multi room sound, media, video, climate, security, and even smartphones and tablets. And, best of all it's all neatly tucked away, running smoothly behind the scenes and out of your way.

Our Control4 EXPERTS will put you in FULL CONTROL!


Endless Possibilities

Smart Home Design is about creating an all-in-one solution that is capable of endless customization. A system that can grow as your family, your needs, and (or lets be honest) your pocketbook grows. You will have the support, personalization, and expert nerdiness of the Audio Warehouse team to make this experience stress free!

There is no "one size fits all" package, as each home is as individual as the user. Dealing with Audio Warehouse for this important decision is your assurance that you will be offered a solution that is truly designed to meet your lifestyle, budget and your environment.

Call our office at (306) 525-8128 to learn more about:

Home Automation
Networking Solutions
Smart Lighting
Multi-Zone Music
Home Security & more