What We Do
Car/Marine Audio & Security
Car/Marine Audio & Security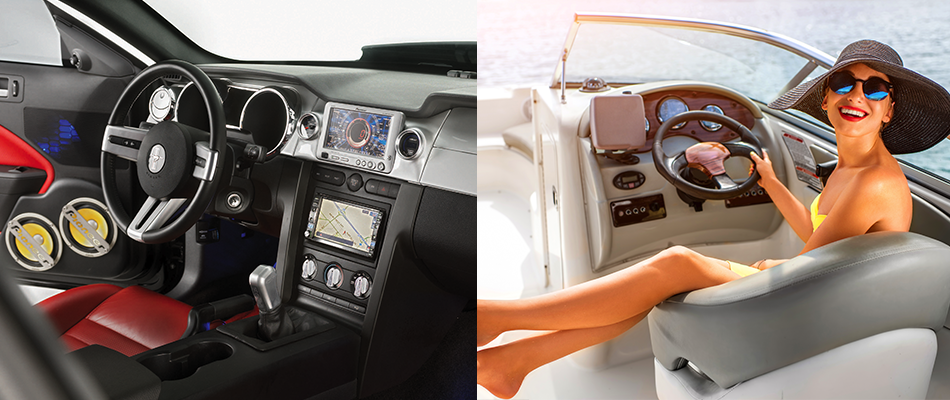 Mobile AV

Because, why not?!

You know someone who had their car audio system installed at Audio Warehouse. We know you do because we've done thousands. Our car audio is definitely less than 6 degrees of separation from Kevin Bacon.

Did you know we can outfit your boat too? It's true, your boat can have a sound system that will be heard from shore.

No matter your ride, no matter your budget, style, or needs we've got you covered for sick mobile audio.

We spend a ton of time every day going from place to place. Why not ENJOY doing it. Play your favourite tunes loud and proud, enjoy a system in your vehicle or boat that does justice to your favourite type of music.

Mobile Audio is not just for the teen with the civic down the street, though we probably did that system too. These systems are for seasoned music lovers to appreciate (and show off)! Keep younger kids happy with an entertainment package, make older kids proud with a wicked sound system. Mobile Audio is a win/win for the whole family.




Security

We know you love your car and we want to help you protect it. No one has the kinda time that's needed to recover a lost or stolen vehicle. With Audio Warehouse's alarm/security packages, your vehicle will be safe.

We offer a variety of security solutions from basic ignition interlock systems to two-way communication options.

Our security systems are LoJack compatible so you can not only track your car on your smartphone but have complete control at any distance. We are not suggesting this software be used to keep track of your teenagers...but it could be.

Best of all most of our systems combine these two great features: to provide you with remote start and security all in one.

We can literally keep you from being left out in the cold, two different ways in one